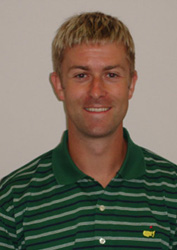 AUGUSTA, GA. – Dr. Graeme Connolly, Professor of Kinesiology, recently presented a workshop at the National Coaching Conference June 18-20 in Washington, D.C.
The presentation, "Team Sport Coaching: Learning from the Experts," synthesized research conducted by prominent scholars in the field of sport pedagogy and coaching science. It reviewed interviews with top-level sport coaches from the U.S., the U.K. and Australia in order to outline key fundamentals underpinning the profession.
"These life stories and experience provided evidence-based practices that current and future coaches could immediately apply and add to their 'coach's toolbox,'" Connolly said.
The National Coaching Conference is the premier coaching conference in the country, with a highly competitive proposal process. The conference received a record number of proposals for this year's conference. The conference is organized by the United States Coaching Education Coalition, and is lead by the Society of Health and Physical Educators (SHAPE).