By Stacey Eidson
The turnover rate among new teachers across this country is startling.
Approximately 20% of all new hires leave the classroom within three years and close to 50% of teachers quit the profession during their first five years, according to the National Commission on Teaching and America's Future.
But those grim national numbers do not reflect the incredible success experienced by graduates of the College of Education at Augusta University.
About 93% of the graduates from Augusta University's College of Education remain in the profession for at least five years or more.
In addition, the College of Education has experienced a 100% job placement rate for its graduates who remained in Georgia since 2014, according to the Georgia Professional Standards Commission.
"Looking at those two data points together, we really buck the national trend," said Dr. Judi Wilson, dean of the College of Education at Augusta University. "Those percentages are an anomaly. But here, in the College of Education, we work extremely hard to prepare our students for the classroom.
"Our students get more field experiences than some programs around the state and certainly many programs around the nation. I think that makes a tremendous difference."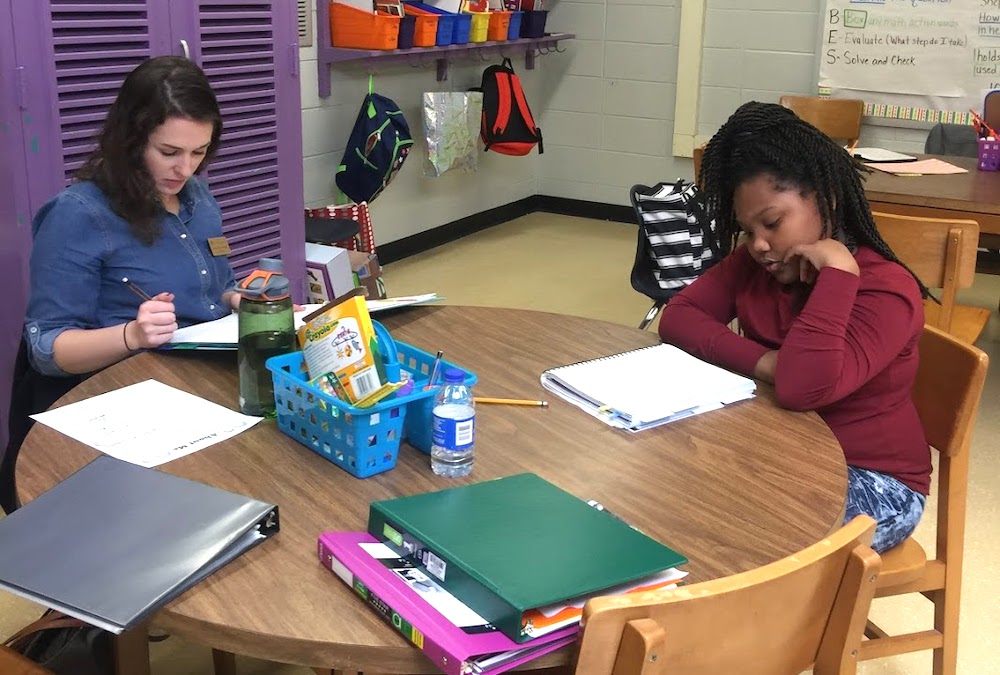 Education students at Augusta University receive practical, hands-on experience inside local schools so they can properly gauge if they are a good fit for the profession, she said.
"Before students even get into our program, they actually complete 60 hours out in the local schools," Wilson explained. "We encourage them to work with different grade levels to make sure that they're comfortable and that they know what they're getting into as a teacher.
"We want them to put on the hat of a classroom teacher and take off the hat of being a student. After all, just because they've been in classrooms for 12 years as a student before entering college doesn't mean they can teach. Being a teacher is a totally different mindset."
Partnering with the local school systems
Placing and teaching the students inside an actual working school allows them to see firsthand what teachers face every day, Wilson said.
"Part of what we do is our elementary and our middle grade students are actually trained out in the schools," Wilson said. "We have what is called a Professional Development School Model, which means that instead of taking classes here at the university, the students actually take classes out in the field, inside the schools. We've got several schools that participate, such as Tutt Middle School and Riverside Middle School, and a number of local elementary schools."
Professors from the College of Education are provided classrooms at these local elementary and middle schools to teach their students.
"They actually teach the research behind what it is that they're doing and give best practices and examples. Then, our students go immediately out into the field," Wilson said. "They're able to observe, but also participate in a real classroom. They immediately work with small groups or teach big classes or tutor individually or just observe what is being taught in the class. Then, they're able to come back and talk about what they've seen and reflect on what worked, what didn't work and what strategies teachers are implementing that are research based.
"It's a powerful model that is actually based on the medical model, which is residencies and internships. We've just revised the medical model and put it into the educational world."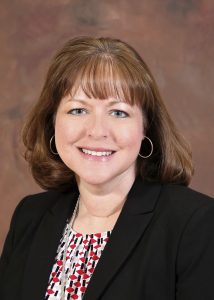 The College of Education also has a tremendously close partnership with the surrounding local school systems in order to constantly improve its program, Wilson said.
"Our partner schools are amazing and they provide incredible support," she said. "I don't know of another university in the state that has stronger partnerships than we do. By that, I mean I can text or call a superintendent at any time. They trust us and our relationship is truly a reciprocal partnership, in that we listen to them very deeply and intently."
In fact, the College of Education meets with its school partners at least twice each year, Wilson said.
"We talk about what our students are doing well and how we can improve our program," she said. "We also talk about changes in the school system. It's really important that educator preparation programs like ours are responsive, flexible and nimble enough to change, so we're not just doing everything the way we did it 20 years ago. We're really thinking, 'What do teachers need now as they prepare to teach?'"
For example, the College of Education implemented a component to their program a few years ago to prepare their students to teach online, Wilson said.
"We did that years before anything happened where public schools were really looking at online options, but now with the COVID-19 pandemic, it's become paramount that teachers have those skill sets," she said. "Even when the pandemic first began in March, our student teachers were out in the field and, of course, they had to complete their student teaching virtually, but many of them actually tutored or coached their mentor teachers in how to teach online because they had already been exposed to that in our program and they were confident in those skills.
"It's about a responsiveness to changing our program to meet the continuously changing needs of the educational landscape."
Behind the scenes of a classroom
Kirsten Pitock, who graduated with a bachelor's degree from Augusta University, is starting her fourth year as a kindergarten teacher at Blue Ridge Elementary School in Columbia County.
Since graduating in 2016, Pitock has also earned her master's degree and just completed her specialist degree this past May at Augusta University.
"Augusta University prepared me for the real world of teaching. It was the real deal," Pitock said. "When I first began the education program at Augusta University, we took all of our classes at Lake Forest Hills Elementary School. So, instead of regular college students going to campus in T-shirts and shorts with a backpack, I went to my college classes at a real elementary school. I dressed professionally like a teacher. I had a name badge. I had to pack a lunch like a teacher. I had to sign in like a teacher did and I went straight to a classroom. So, I already felt as if I was being looked at and treated like a teacher, even though I was still just a student."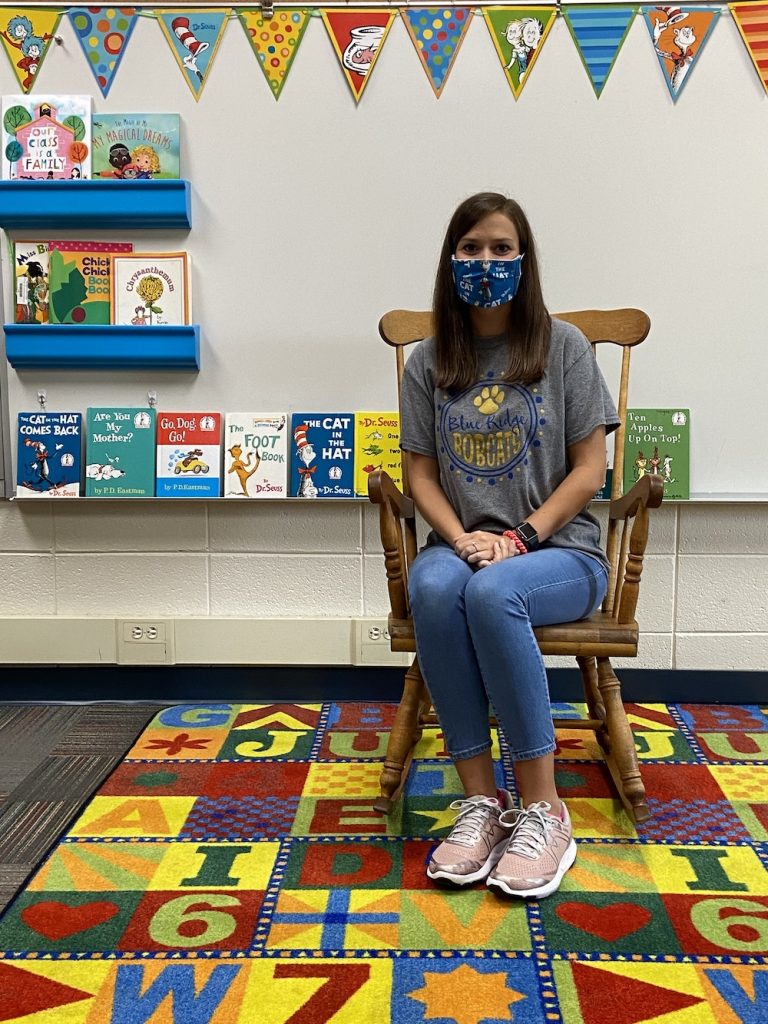 That experience allowed her to see what really happens "behind the scenes" at an elementary school, Pitock said.
"Everything felt so real and they showed us what life would be like when we completed our degree," she said. "In fact, I remember decorating the classroom and decorating the doors and designing the bulletin boards inside the classroom and it felt like I was a teacher. I also tried out so many different grades, schools, classrooms and teachers, but I did really fall in love with kindergarten."
Pitock said she can inspire the younger students to embrace school and truly enjoy learning.
"What I love most about kindergarten is that school is just so brand new to them," she said. "You get to watch, basically, these babies come to school and they're not quite independent yet. But, by the end of the year, it's just incredible to see how much they've grown."
Being able to play a part in building these children's futures is priceless, Pitock said.
"The kids need us," she said. "My life has been changed by all of my students. Every single one of them that I've had. It's just the most rewarding experience to me. It honestly doesn't feel like work."
Being offered a job before graduation
When Camille Gee moved from Wichita, Kansas, to play basketball at Augusta University, she did not expect to stay in Georgia after she graduated. But the local connections and networking the College of Education provided her while she was studying to become a teacher proved invaluable, she said.
At 26, she is now beginning her fourth year teaching fourth-graders at Grovetown Elementary School and coaches the girls basketball team at Evans High School in Columbia County. She also just received her master's degree from Augusta University.
"When they put us in all these schools, you really get to know the faculty there," Gee said. "I went to Brookwood Elementary School in Grovetown and Sue Reynolds Elementary and, immediately, you begin creating your network and building relationships with people. Before I graduated, I already knew principals and teachers.
"Then, I got offered a job at Grovetown Elementary and I was like, 'I can't leave. If I go back home, I have no connections and then I'll have to start all over.' Augusta University definitely makes sure that you are developing these connections for your future. The support is just unreal."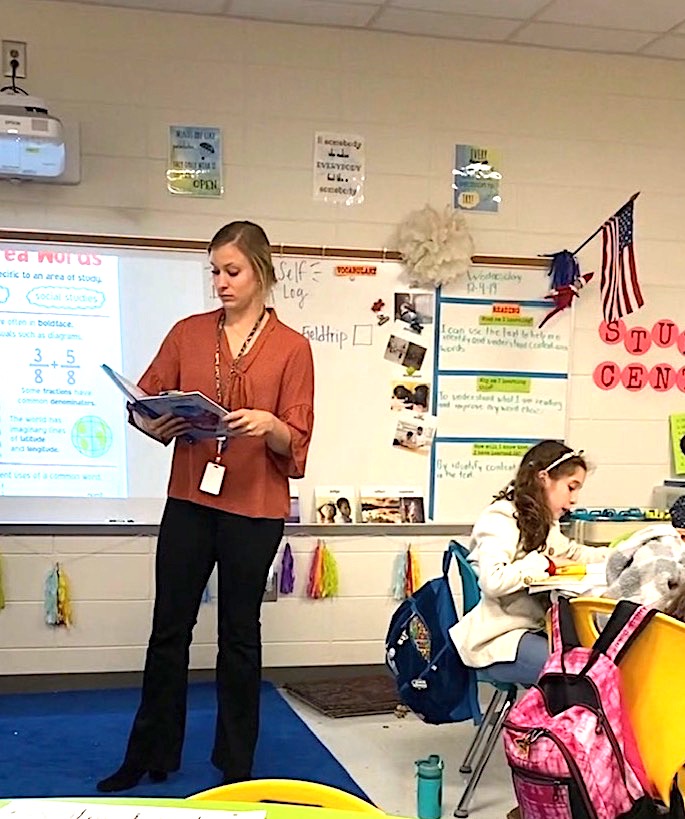 Gee was also relieved that she was able to try out teaching in a variety of classrooms full of students of different ages before she accepted a job.
"Coming in, I wanted to teach kindergarten and I remember my first real placement was in a kindergarten class and, afterwards, I was like, 'I'm not doing that. I can't,'" Gee said, laughing. "Now, I only want to teach upper grades, so being in the classroom gives you a good idea of what grade you want to teach in. They don't just give you what you want. They want to give you a good variety and I learned quickly kindergarten is not what I wanted to teach."
Amy Alexander is also starting her fourth year as a second-grade teacher at Grovetown Elementary. She graduated from Augusta University in 2017 as a nontraditional student.
"I moved here from Ohio because my husband got stationed at Fort Gordon back in 2010," Alexander said. "In 2012, I applied at Augusta University because it was so convenient to where we lived and the price point actually matched what we wanted since I was a military wife and wasn't working at the time. But I always wanted to be an elementary teacher ever since I was a little kid. Those ages really just go to my heartstrings, so it all matched up."

Alexander said she was amazed by the support and leadership provided by the professors at Augusta University.
"Dr. (Beth) Pendergraft was incredible and she's still helpful today. If any of her former students need her, she's just an email away. And Dr. Wilson, of course, she's always checking in on us," Alexander said. "In fact, I had a job offer before I even graduated just because I had Dr. Pendergraft, Dr. (Gordon) Eisenman and Dr. Wilson as references. Their names are extremely strong in this community, so that goes a long way."
Dedicated professors make all the difference
Dr. Beth Murray-Pendergraft, an associate professor in the College of Education and the chair of the Department of Teaching and Leading at Augusta University, believes one of the keys to the university's success in preparing graduates for the classroom is a dedicated faculty.
"The faculty here love what they do and it shows," Pendergraft said. "If you walked up to any of our faculty and mention a student's name, they can tell you about them. They know them and that means a lot."
Also, having the students almost immediately placed within the local schools better prepares them for a career in education, she said.
"We get them into the schools quickly so that they know right away if this is what they want to do for the rest of their lives," Pendergraft said. "They are actually in the schools the second week that they're in the program with us and it's important because they don't need to find out during student teaching that this is not what they want to do. They need to find out right away. So, we get them into those schools early and often."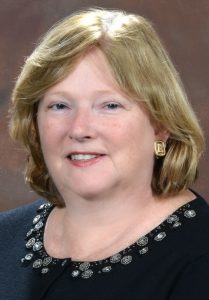 As a result, the professors can work directly with the mentoring teachers in the schools to help determine the strengths and weaknesses of the students.
"We may have a student who is struggling and we go talk to the teachers and ask the teachers, 'How can we help to work with this student to strengthen the student's skills?'" Pendergraft said. "These teachers consider themselves part of the instructional team. It's a joint effort as we're working with these students who will be future teachers."
Even after a student graduates and becomes a full-time teacher, that former student knows if he or she needs help or guidance in their classroom, the professors at Augusta University are just a phone call away, Pendergraft said.
"If a student calls us and tells us that they're struggling, whether it's something like classroom management or planning curriculum, we'll send a professor out to help them and we follow up," she said. "I've even gone out and co-taught with a former student who I thought was struggling just to help model what she needed to do."
Both Pendergraft and Wilson believe staying connected to their graduates helps keep those former students motivated to remain in the profession.
"A few years ago, we created an induction program, so when they walk across the stage during graduation, they're not finished with us," Wilson said. "They continue with us for their first three years of teaching as a part of our induction program. It's a bridge between the preparation program and the practice of being out in the schools and actually having their own classrooms."
For more than 20 years, the College of Education has also hosted the Impacting Student Learning (ISL) Conference at Augusta University. It is a forum created for innovative and dedicated educators to get the support needed to improve their classrooms and promote a lifetime of learning.
Registration is free for all Augusta University faculty and students, as well as faculty in public and private schools in Burke, Columbia, Emanuel, Glascock, Jefferson, Jenkins, Lincoln, McDuffie, Richmond, Taliaferro, Warren and Wilkes counties.
"That's part of the way that we give back to the community," Wilson said. "We really emphasize to our first-year, second-year and third-year teachers who are in their induction years to come back in the spring to participate in a professional learning day on a Saturday. That conference is a great shot in the arm in terms of motivation and reminding them of why they entered the profession because sometimes that gets a little blurry as you work through those long days and try to deal with the exhaustion of being a teacher."
Guiding teachers who educate locally
Jenicia Anderson, a kindergarten teacher at Sue Reynolds Elementary School in Richmond County, is a graduate of Augusta University and will earn her specialist degree in early childhood education by the end the year.
When Anderson first enrolled in Augusta University, the mother of two was worried that she might be overwhelmed by the experience.
"I transferred to Augusta University from Georgia Military College and, at first, I was a bit hesitant," Anderson said. "I thought, 'It's a university, it's going to be very demanding and too much for me.' But when I got there, it wasn't. It was comforting, because of the professors. They were very patient with me. They help guide you along the way. You can utilize them whenever you need to and I discovered the workload was just right."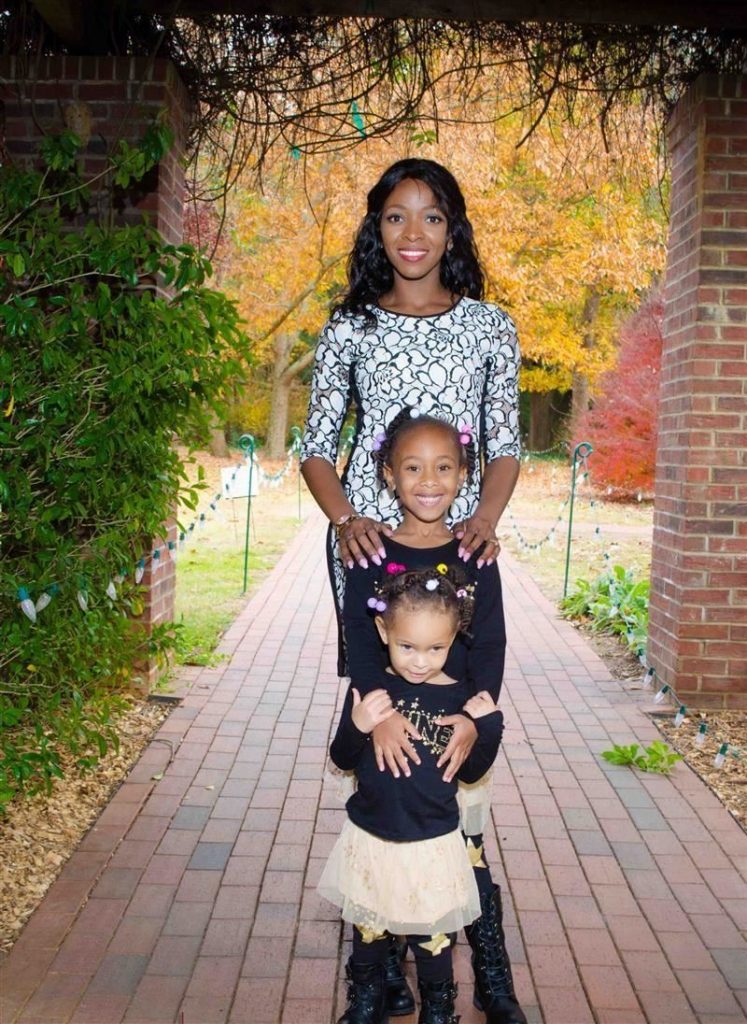 Not only did she receive her bachelor's degree at Augusta University, but she went on to earn her master's degree and is about to receive her specialist degree.
"I was able to get hired right after graduating, which was wonderful," Anderson said. "I can't imagine doing anything else. My kindergarten children are so lovable and they need you."
The children in the younger grades are looking for guidance and help from their teachers, Anderson said.
"Some of the children come in with less than the basic skills and it's really rewarding to see how you have helped impact their lives," Anderson said. "I was in Pre-K for two years and a lot of them came in not knowing how to hold a pencil or how to write their name. Some didn't know the difference between a first and last name.
"By the end of the year, having them leave my class and be able to write and read on a nearly kindergarten level was really rewarding. I truly love being a teacher."
For the professors at Augusta University, knowing that they are preparing their students for a lifelong career in teaching is extremely rewarding, Pendergraft said.
"I'll be walking down the hall in one of the local schools and I'll hear my name shouted by one of my former students," said Pendergraft, who has worked at Augusta University for the past two decades. "It's a wonderful feeling because I know how far we are reaching out to the school systems. We are a part of this community and I feel like we are training our teachers of this area. I'm incredibly proud of what we do here."
Get more information about the College of Education at Augusta University.